From Thursday, May 18 to Sunday, May 21

, 2023, Oniris invites you

in Saint Briac-sur-Mer

to the Emerald Coast, for a contemporary art tour.
For the past ten years, the association festivart has been organizing contemporary art events in Saint-Briac-sur-Mer, a charming seaside village near Dinard and Saint-Malo, creating a new dynamic in the Emerald Coast, a region already rich in an important artistic tradition.
For its seventh edition, this Salon du Dessin et de l'Edition d'Artistes welcomes about twenty galleries, art centers and art associations in different places of the village: the Presbytery, the Halles, the Vigie, as well as the Galerie des Petits Carreaux in "Grand Vaupiard".
The FRAC Bretagne also participates in this edition by presenting "Prix Choc" by Gilles Mahé.
On the occasion of the 2023 edition of this exhibition of drawings and artists' publications, Oniris presents works by three of its "young artists" in their fifties:
Soo-Kyoung Lee
Olivier Petiteau
Carole Rivalin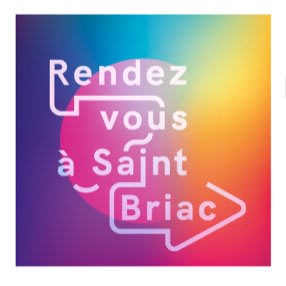 Soo Kyoung Lee

Soo Kyoung Lee (born in 1969) creates abstract and colored forms on monochrome backgrounds, without any preparatory drawing. It is the action of the brush, it is the spontaneous gesture and the colors that are shown to the viewer. All the work of Soo Kyoung Lee is the result of a perpetual exchange between the body and the work.

---

At the Rendezvous in Saint Briac 2023: Soo Kyoung Lee presents a group of works made in 2021 and 2022; serigraphs, new drawings and Munpei (drawings-paintings on wood)

Link to Soo Kyoung's last solo exhibition at the gallery

Olivier Petiteau

In his creations, Olivier Petiteau (born in 1974) uses and mixes different artistic practices that might seem far from each other, such as drawing with inks on paper, marquetry, sculpture, music, silk-screening, machinery, etc... However, all his works come together, express themselves and are enriched by movement, repetition and mechanism.

---

At the Rendez-vous in Saint Briac 2023: Olivier Petiteau presents recent screen prints on paper made in very small series in 2022 accompanied by screen prints on wood in 2020

Link to Olivier's last solo exhibition at the gallery

Carole Rivalin

The work of Carole Rivalin (born in 1972) revolves around the line and the line on the notions of space, here these notions are not confronted but they are organized as a dialogue. Between the plane and the volume, between the surface and the depth, between the white and the colors, between the empty and the full...

---

At the Rendezvous in Saint Briac 2023: Carole Rivalin exhibits drawings on old maps worked with pigmentary felt-tip pen made during the different confinements in 2020 accompanied by small drawings on serigraphs from the series "over the rainbow".

Link to Carole's last solo exhibition at the gallery

How to get there

Venue

Old Presbytery

Rue du Vieux Clocher

35800 Saint-Briac sur Mer

THE OPENINGS OF THE EXHIBITION SPACES

Thursday, May 18 from 7pm: opening of the exhibition (open to the public)

Friday, May 19th from 11am to 7pm

Saturday, May 20th from 11am to 7pm

Sunday May 21 from 11am to 6pm

FREE ADMISSION